Περιγραφή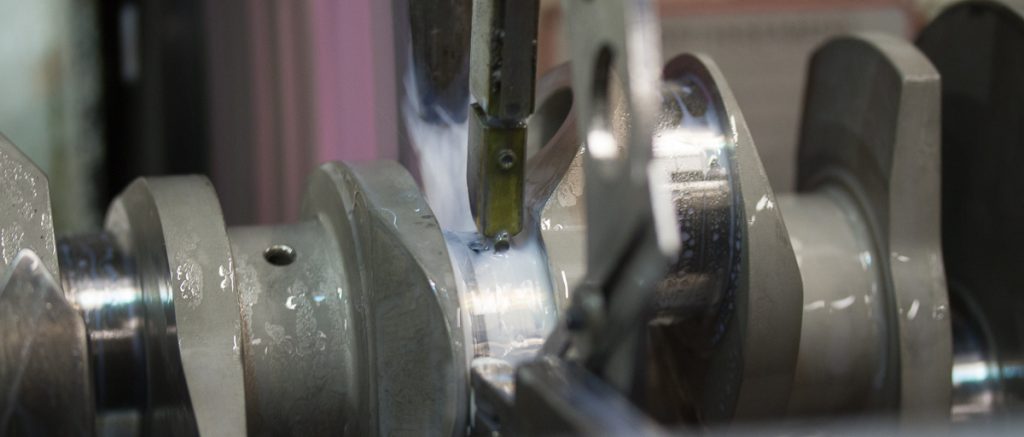 Range of high quality steels
Fully machined
Full client control
Custom orders
100% magnaflux tested
Dynamically balanced
Engineering precision detailed cranks begins with only the highest quality materials and a flexible batch manufacturing process. Arrow Precision works to your exacting standards whether you need a custom single piece reverse engineered to stunning perfection, a pre-production concept, or a full production run. An Arrow Precision crankshaft means you have full control throughout the design and manufacturing process.
Ultimate performance is our engineering finish line. This is achieved through continuous inward investment in skilled, experienced people and working practices. Accuracy and efficiency are the hallmarks of a precision crank shaft. These standards are in-built into our streamlined production process and fostered through a 'design for manufacture' environment at the conceptual and detail stages. This minimises lead times and guarantees quality.
Supplying many of the world's top motor manufacturers, tuners and engine builders requires an understanding of their requirements, no matter how extreme. We make use of 3D CAD and CAM to ensure a smooth process for translating those requirements into a finished precision product.
---
Additional services available:
Full custom service with reverse engineering facility
FEA analysis
Certification of material, heattreatment, balancing, roundness and topography trace
Full production
Modern 5 axis machining
Controlled superfinishing
Crankshaft manufacture begins with either a solid billet of our own specification 722M24 or other commercially available aerospace grade steels. We also machine from free-issue forgings and castings for pre-production runs. Depending upon your project requirements a variety of heat treatments including stabilising, hardening and tempering and gas nitriding can be utilised.
Our state of the art machine shop includes CNC lathes, 4-axis mills and 5-axis machining facilities that allow even the most complex designs to be manufactured to the highest standard, whilst driving down the prototyping development cycle of projects. A detailed manufacturing route plan allows full progress monitoring and traceability during the production process.
ISO accredited, our well equiped and temperature controlled inspection department offers full CMM inspection capabilities in addition to providing roundness and topographical traces and full ISIR reporting and material certification on request.
Arrow's CAD/CAM department collaborate closely with OE customer's design departments to refine prototype designs for manufacture whilst minimising production costs and lead times. For racing customers our design team offer the ability to reverse engineer a sample crankshaft, to use as the base for the design of a bespoke high performance crankshaft tailored to racing specifications.
Arrow Precision carry on the proud traditions of craftsmanship and technical excellence we began with, but today these are enhanced through new working practices and technological advances in design and manufacturing.
To manufacture the best that technology can provide, but always with the benefit of experience.